Tech
The interior doors are of great importance within the home: they complete the furnishings. For this reason, the company Alba follows its customers in all phases of purchasing, from the analysis of their needs until the search for the right product that reflects all the requested features. Alba guarantees the quality of its products, due to the attention in the process control and product testing.
DOOR FRAME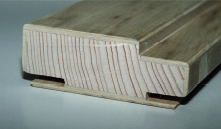 In the door frames production the fundamental choices for a higher quality are based on the choice of spruce wood as a base for the whole body the frame. This ensures:
 lighter items (on avarage 40% less);
 high mechanical strength for anuba or hinge;
elasticity and flexibility of the wood.
DOOR PATCH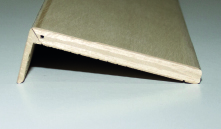 In finishing door patch differ from most other manufacturers for the design feature. We use the folding system for folding the patches and the architrave is used to ensure high mechanical strength in the most critical points in the assembly phase.
The materials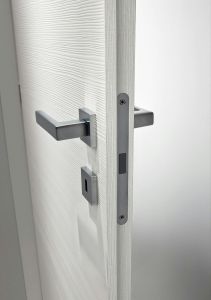 All hollow-core doors can be made with a single shutter or with a flat swing, edged in laminate and in ABS; it is also possible, to fill the hollow core in honeycomb, in polystyrene, in perforated chipboard or in solid chipboard. The hollow core doors can be manufactured in standard sizes or in customized ones. Opportunity to design and customization of the honeycomb according to the quantities.
The laminate is a cladding made of sheets impregnated with phenolic resins applied to panels of wood origin. Able to visually mimic all types of wood, and it is able to create new processes, finishes and trends. It is a resistant material, hygienic and waterproof. The laminate offers the possibility of opaque, porous and scratch shades.
The edges of the laminate doors can be manufactured using polyurethane adhesives, in turn, resistant to water, to moisture, to heat and to steam. The doors are so protected, that they do not require frequent cleaning. In fact for proper maintenance of the product just use a soft cloth and a cleaning product, or simply a damp micro-fiber cloth.
Models
The interior doors in laminate are available with:
Smooth panels;
Smooth panels with one or more alluminium inserts, put at choice vertically or horizontally;
Panels with solid wood inserts with two lateral segments in solid wood and the central panel in laminate;
Panels with solid wood inserts with one or more alluminium inserts, put at choice vertically or horizontally;
Laminated panels with two bumps.
The frames and the finishing door patches can be round-shaped or flat-shaped; while the accessories and the handles can be in Polished brass or Satin chrome.
Special openings and glazed doors
Besides the classic door leaf, Alba releases also special openings:
Opening "Come and Go";
Sliding door inside wall;
Sliding doors external wall;
Symmetric book opening;
Asymmetric book opening;
Trapezoidal door.
Any type of door can be made with a single leaf or double; also it allows you to produce glazed works on the door panels.